Giving You Greater Vision
Optics + electronics + expertise + IP for specialized localization applications
At Ascentia, we create systems with the ability to fabricate and assemble specialized arrays of optical elements. Each system we design is developed with optical precision and uses information theory to collect detection and estimation information for distant sources.
Our team's passion for innovation shows in our patents and integrations into commercialized systems that make a difference in the world.
Take the guesswork out of localization and positioning system accuracy.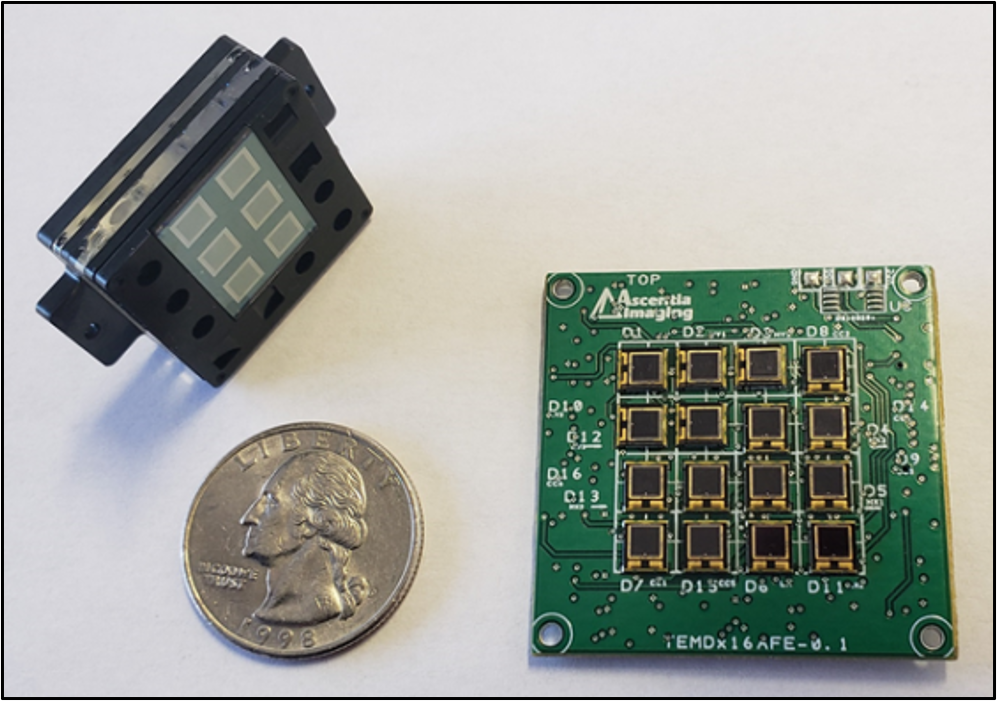 Learn more about licensing and OEM opportunities.
Technology
Maximum Angle Measurement for Maximum Precision Output.
Patented Accu-Arc technology can achieve micron-level angular precision. Specifications designed to fit your requirements.
Applications
Flexible. Scalable. Seamlessly Integrates into Your System.
Navigation, localization of distant targets, high-speed ultra-precise closed-loop control of a variety of specialized systems.
Dr. Edward Dowski
President
Dr. Dowski has over 30 years of experience designing, building, and commercializing specialized optical and digital optical systems. He is the co-inventor of Wavefront Coding®, one of the first examples of what is now called Computational Imaging. Dr Dowski's expertise includes systems theory, information theory, optics, and ultra-precision high-volume fabrication. He holds over 100 worldwide granted patents.
Dr. Gregory Johnson
Executive President and Chief Technical Officer
Dr. Johnson has over 25 years of experience in specialized optical and digital optical systems. Dr. Johnson was the CTO of CDM Optics/Omnivision responsible for R&D, electronics and signal processing aspects of Wavefront Coding® systems. Dr. Johnson's expertise ranges from systems, electronics, and optics to software and real-time and analog and digital signal processing. He also is an inventor on over 75 worldwide granted patents.
Dr. Nelson E Claytor
Director of Optical Fabrication,

President of Fresnel Technologies, Inc
Dr. Claytor has had a long relationship with the founders of Ascentia Imaging since their days as part of CDM Optics. Fresnel Technologies is a world-leading manufacturer of ultra-precise high-volume optics, ultra-precision optical fabrication, and optical R&D. Dr. Claytor brings a long career in optics and fabrication to the Ascentia team.